I was interviewed on Hong Kong IPOs in the August edition of A Plus with George W. Russell, Editor of this magazine of the Hong Kong Institute of Certified Public Accountants.
With more than 49,000 copies distributed each month, A Plus is not only a membership magazine for the Institute, but also one of the most widely circulated English-language monthly magazines in Hong Kong – and the largest-circulating business publication there.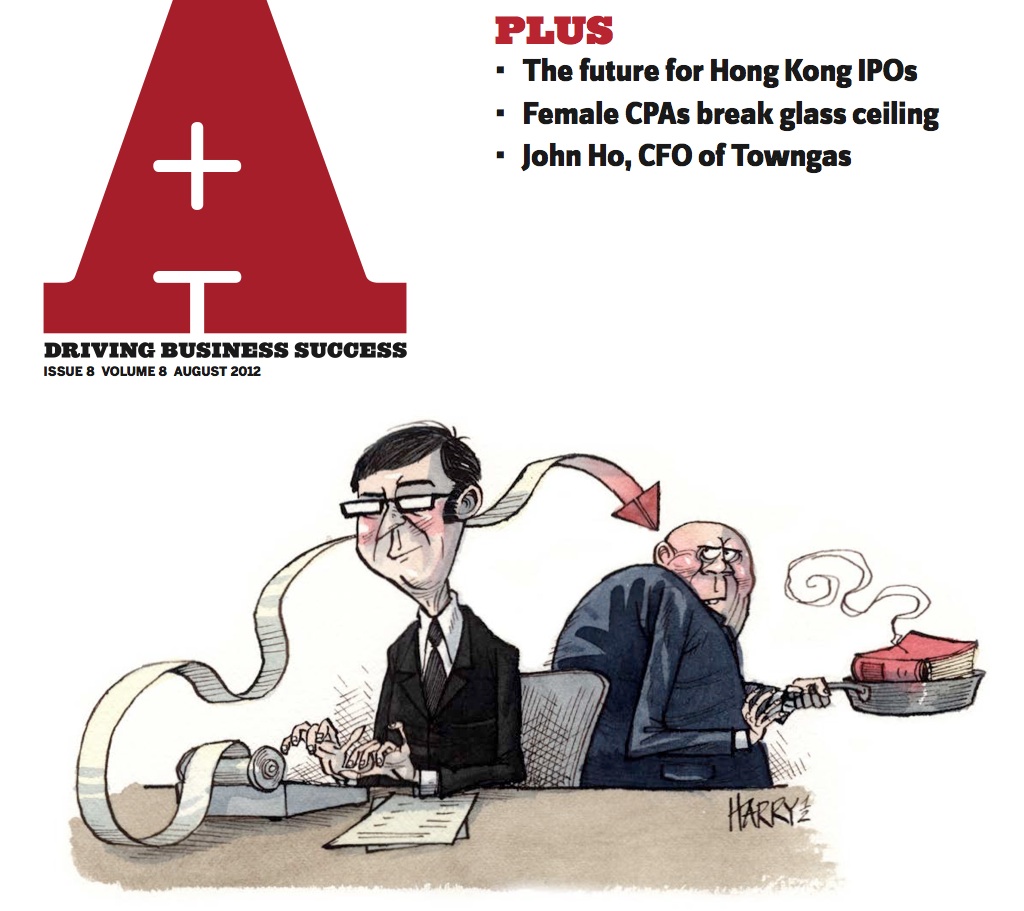 You can read the full interview in the electronic version of the magazine, which can be accessed through this LINK.