HONG KONG (Dow Jones Investment Banker) – Hardly a week passes without a new high-end brand announcing its intention to list in Hong Kong, and the financial pages there are fast reading like a luxury shopping mall directory. After Prada S.p.A., Samsonite, Coach Inc. and Jimmy Choo [since agreed to be sold to Austria's Labelux], Burberry Group PLC, according to a Chinese media report, is said to be considering a quotation in Hong Kong to support its expansion in China. But such a move, which smacks of herd mentality, would not impact trading volumes or improve the valuation of the company.
There's no denying CEO Angela Ahrendts' success since 2006 in transforming what was once a conservative maker of rain wear into a global fashion brand. The share price is up 87% over the last 12 months.
Burberry, which floated in a US$400 million IPO in London in 2002, now posts a market capitalization of more than US$9 billion, and just reported revenues of US$2.46 billion for a profit before tax just shy of US$500 million in the year ended March 31, 2011. The group had 440 directly operated stores and 97 franchise outlets at March 31, 2010.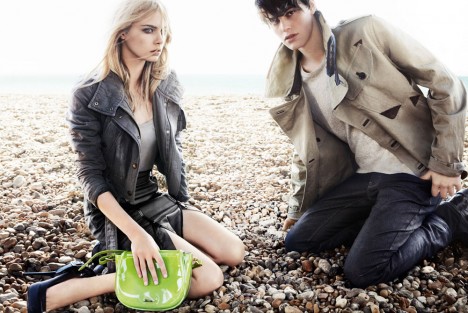 In the Asia-Pacific region, which in 2009-2010 accounted for 24% of revenue, Burberry is present across all major countries, with over 133 stores (more than 80% of which are concessions) and 66 franchises. Although business appears to be booming there, it's still early days in greater China, where Burberry is said to have 57 points of sale. Historically these were operated through a franchise partner but are now being integrated. The group completed in July 2010 the acquisition of assets owned by Kwok Hang Holdings Ltd. for a reported US$107 million.
There has been no official announcement yet but, if confirmed, it's unclear what form a listing in Hong Kong would take. In such a case, historic advisers Bank of AmericaMerrill Lynch and Morgan Stanley would probably be in pole position to land the mandate as sponsors. If conducted by way of introduction, as Coach is planning to do, a listing on HKEx would be little more than a rather expensive PR stunt to boost the brand's image with wealthy consumers in Asia.
A simultaneous share offering would obviously provide some measure of liquidity, but it's hard to see Burberry raising capital. Its balance sheet is strong, with net cash of almost US$500 million, and the company, an investment grade credit, just closed a US$481 million syndicated loan last March, which should give it flexibility, including, potentially, for further acquisitions.
Looking at other markets, Burberry's sponsored ADR, which trades over-the-counter in the US is illiquid, and only one among the 27 sell-side research analysts that follow the company is based outside of Europe. Burberry trades almost US$30 million a day on average on the LSE, and there is no reason to believe that this could be supplemented in any material way in Asia without a significant share offering there at the time of listing. Over time, flow-back to Europe would then take its toll.
Burberry likes to portray itself as an "iconic British luxury brand." It's likely to stay that way, not only in the consumer's eye but also in the financial markets.
(Philippe Espinasse worked as an investment banker in the U.S., Europe and Asia for more than 19 years and now writes and works as an independent consultant in Hong Kong. Visit his website at https://www.ipo-book.com. Readers should be aware that Philippe may own securities related to companies he writes about, may act as a consultant to companies he mentions and may know individuals cited in his articles. To comment on this column, please email [email protected]).
[This article was originally published on Dow Jones Investment Banker on 27 May 2011 and is reproduced with permission].
Copyright (c) 2011, Dow Jones & Company, Inc.