As one of the largest IPOs in Indonesia for several years, Indonesia's privatization of its national airline Garuda was closely watched by market participants. The poor start of trading, however, with the shares opening 6.7% down and closing 17% below the offer price on the first day (and, at one point, falling by as much as 23%), may negatively affect the IPOs of other privatization candidates in South East Asia's most populous nation.
The IPO for 26% of Garuda's share capital (30% of which was sold by Bank Mandiri) was underwritten by domestic banks Bahana Securities, Danareksa Sekuritas and Mandiri Sekuritas, with Citi and UBS looking after international distribution but reportedly not part of the underwriting syndicate. Arrangements for Indonesian IPOs are tricky in that an underwriting commitment must be given by the underwriters at the outset of the transaction, even though no price for such underwriting is actually specified in the agreement, resulting in a more "moral obligation" to take-up unsold shares – and potential reputational issues for the banks involved.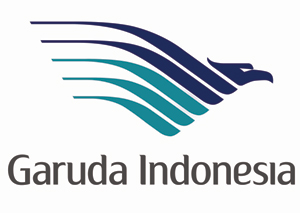 The offering, which raised the equivalent of about US$530 million (down from a previously announced US$1 billion IPO for up to 37% of the company) to fund Garuda's expansion, including the acquisition of 36 new aircraft, on top of a current fleet of 84, was for 6.4 billion shares – half of which (3.2 billion) were said to have remained unsold – and were therefore picked up by the underwriting syndicate. The IPO was said to have been largely bought by domestic investors only, as the initial indicative price range of Rp 750 to Rp 1,100 was said to have deterred many international institutions from participating in the transaction. In the event, the deal was priced at the bottom end of the range, and allegedly above the lead banks' recommendations on pricing.
While weak market conditions, including a 10% fall in Indonesia's IDX Composite Index in 2011 year to date, concerns over inflation, and high oil prices with jet kerosene currently trading above US$118 per barrel, may have played a part in the initial fall in Garuda's share price, it looks like politics and the Government insisting in a higher price range and in pricing beyond what the book of demand could sustain might have been to blame for the weak performance last Friday.
This doesn't bode well for the remainder of the Indonesian government privatization programme, which includes state-owned banks PT Bank Mandiri and PT Bank Negara Indonesia (BNI), as well as resources giant PT Krakatau Steel, construction company PT Hutama Karya, non-life insurer PT Asuransi Jasa Indonesia, engineering company PT Rekayasa Industri, cement manufacturer PT Semen Baturaja, investment company PT Permodalan Nasional Madani (PNM) and logistics company PT (Persero) Kawasan Berikat Nusantara (KBN).
Garuda's weak debut may also potentially have implications for other IPO candidates in the aviation industry in Asia, including for the proposed listing of Vietnam Airlines.