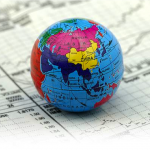 IPO-book.com has now crossed the milestone of 10,000 page views, even before the forthcoming release of "IPO: A Global Guide" on 15 April 2011. Thank you to all our readers.
Some statistics from Google Analytics are set out below.
This website has achieved a truly global audience since launch, with readers from not less than 47 countries and 225 cities across the Americas, Western and Eastern Europe, Africa, the Middle East, Asia, Japan and Australasia. About 50% of you are returning visitors too and a growing number of you are also accessing us through the Dow Jones Investment Banker platform and WSJ.com, the website of The Wall Street Journal.
You can now also follow us on Twitter for quick news about developments in IPOs and ECM transactions.
Again thank you and keep reading!