HONG KONG (Dow Jones Investment Banker) – Prada SpA announced plans last week for an IPO and listing in Hong Kong, which, given the Italian luxury company's growing market recognition and the region's rising consumer appetite for luxury goods, should be well received. However, Prada should avoid the lure of a simultaneous dual listing in Milan.
Prada, which is controlled by CEO Patrizio Bertelli and his wife Miuccia Prada and whose portfolio includes MiuMiu and Church's in addition to its eponymous fashion brand, would be only the second company from Western Europe to list there, after L'Occitane International.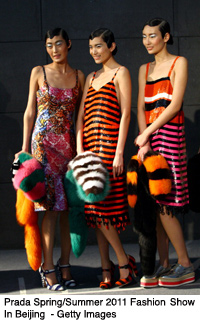 A flotation and listing by Prada, is hardly new news. An IPO was shelved in 2008 as a result of adverse market conditions. And a dual listing in Milan and Hong Kong was also rumored in mid-2010. Other Italian fashion brands, such as Sixty Group, have also expressed interest in capitalizing on the strength of the Hong Kong IPO market to list there.
Prada may perhaps benefit from a higher valuation by listing in Hong Kong, although talk of a market capitalization of up to US$10 billion, which would imply a prospective EV/EBITDA in the high teens, appears to be excessive when most of its international peers trade only around 12x or 13x.
It's as yet unclear whether Prada will this time seek to list only in the Hong Kong SAR, as L'Occitane did in May 2010. However, the appointment of Intesa Sanpaolo and UniCredit, two banks with no ECM track record in Asia, alongside CLSA and Goldman Sachs as joint global coordinators and joint bookrunners, perhaps gives a clue that a significant proportion of its shares may also be offered to Italian investors, hinting at a simultaneous quotation in Europe.
If this were the case, it would no doubt result over time in significant flow-back from one market to the other, as investors seek to trade on the exchange that turns out to be the most active.
Also, assuming the Hong Kong public offering is successful and significantly oversubscribed, the automatic claw-back triggers there might leave only a limited amount of stock to allocate in Europe.
As was the case for L'Occitane, a significant proportion of Prada's revenue is derived from the Asia- Pacific region (including Japan). Some 38.3% of Prada's consolidated net sales for the year ended 31 January 2010 (and more than 47% for the MiuMiu brand) were generated in the region. And more than half of the group's stores, almost all of which are directly operated stores, with the exception of 15 franchised stores in Japan, are also located there – so it can readily be labeled as an Asia-focused counter.
By listing in Asia, Prada will also benefit from the increasingly significant purchasing power of China's middle class, and from a lack of directly competing stocks in Hong Kong – Ports Design Ltd. and Esprit Holdings Ltd., unlike Milan-listed Bulgari SpA and Tod's SpA (not to mention Paris-listed LVMH or PPR SA), target more mass-affluent customers.
Prada seeking its fortune in Asia would be a welcome move. But a halfway attempt involving a dual listing in Milan may dilute the message and weaken its investment case – and ultimately end up doing more harm than good.
(Philippe Espinasse worked as an investment banker in the U.S., Europe and Asia for more than 19 years and now writes and works as an independent consultant in Hong Kong. Visit his website at https://www.ipo-book.com. Readers should be aware that Philippe may own securities related to companies he writes about, may act as a consultant to companies he mentions and may know individuals cited in his articles. To comment on this column, please email [email protected]).
[This article was originally published on Dow Jones Investment Banker on 31 January 2011 and is reproduced with permission. It also appeared  in The Source, WSJ.com Europe's home for rapid-fire analysis of the day's big business and finance stories, as well as in The Wall Street Journal Asia].
Copyright (c) 2011, Dow Jones & Company, Inc.