On 5 February, Sunway REIT (SREIT MK) priced a US$103 million equivalent primary placement, representing 8% of the REIT.  
Sunway REIT has a market capitalization of US$1.3 billion equivalent, and the proceeds were used to fund the yield-accretive acquisition of the Sunway Medical Centre from its sponsor, Sunway Berhad (which has a market capitalization of US$1 billion). Sunway REIT owns a diversified portfolio of income-generating commercial real estate in Malaysia, and the transaction was conducted to finance the acquisition of the REIT's first healthcare asset.
The deal size represented a whooping 177 days of trading and was marketed using a price range of RM 1.46 to RM 1.49 per unit (representing a 0.9% – 2.9% discount to the five day VWAP of RM 1.5034, adjusted for announced distributions).
In the event, the offer price was set at RM 1.49, equivalent to a 35.9% premium to the REIT's NAV. This represents the tightest discount achieved by a Malaysian REIT for a follow-on offering.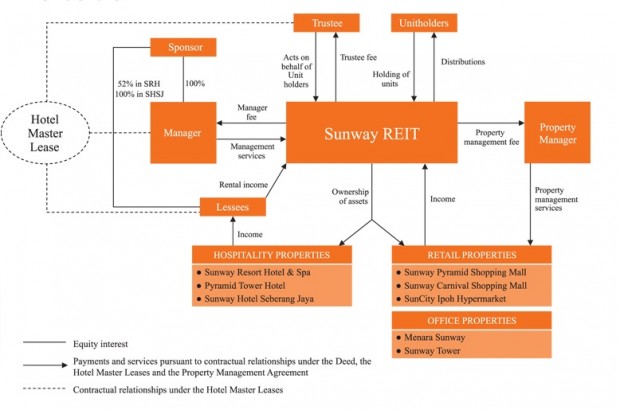 The placement was a well-flagged transaction requiring unitholder approval. The books were closed within two hours of launch. Credit Suisse, HSBC, Maybank and RHB Investment Bank were mandated to bookrun on the transaction.