Against the background of a morose Hong Kong IPO market, two large deals are entering marketing this week in the form of a US$5.4 billion (estimated) proposed listing of China Everbright Bank, and a mooted US$1 billion float of Chinese hypermarket operator Sun Art Retail.
The deals are grappling with sluggish sentiment. Most Hong Kong IPOs this year are trading below their offer price, and interest is waning in the new issue market.
China Everbright will have the added job of explaining to investors globally why they should get excited about yet another bank listing – there are nine mainland banks already trading on the Hong Kong exchange. The firm will have its work cut out to differentiate itself, particularly as it is raising such a large amount of cash – more than 20% of its share capital, post new-money.
Sun Art, a hypermarket operator that started investor education (sometimes also called pre-marketing) for its own Hong Kong listing last week, has an easier story to tell.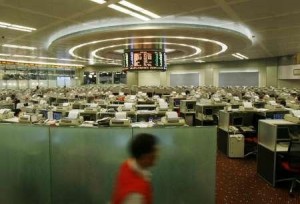 The issuer taps into the Chinese consumer theme, which holds that mainlanders are rapidly moving towards a higher consumption lifestyle as incomes rise. That narrative is simple and compelling, and remains appealing even as economic growth slows there.
The deal is therefore a play on consumption on the mainland, which should prove attractive with investors, especially as Sun Art is involved in basic, daily necessities, rather than in mid- to high-end goods, a sector that might suffer from investor fatigue following pricing and start of trading for the Samsonite and Prada floats.
Established in 2000, and with its headquarters in Shanghai, Sun Art is indirectly controlled by France's Groupe Auchan and Taiwan's Ruentex Development and Ruentex Industries.
It was the largest and fastest growing hypermarket operator on the mainland in terms of sales in 2010. Its market share rose from 10.6 per cent in 2008 to 12 per cent in 2010, according to Euromonitor, a market research firm.
According to a preliminary filing with the HKEx, Sun Art runs 196 hypermarkets in the mainland under the Auchan and RT-Mart banners.
The group also benefits from the expertise of its French parent, a recognized leader in the European hypermarket industry that operates more than 1,200 stores across 12 countries
The marketing story for the Sun Art IPO, in other words, is that of a high-growth firm in an attractive, high-growth sector.
Sun Art achieved a turnover of 56.2 billion yuan in 2010, with a compound annual growth in sales of 21.8 per cent over the last 3 years. Net profit grew at a compound annual rate of 26.0 per cent over the same period to 1.614 billion yuan.
China's hypermarket penetration rate remains very low at 2.4 per cent, as compared with 25 per cent for France or 12.4 per cent for the United States.
Sun Art has identified 122 locations for new hypermarket openings, and about half of its IPO proceeds will be used to expand its network in China. About 30 per cent will be used to repay debt.
Its competitors include Wal-Mart, China Resources Enterprise, Carrefour, Tesco and Brilliance Group, among others.
With the books opening only on 28 June, at the time of writing it was still early days for guidance on valuation. The deal will certainly reference key listed comparables in Hong Kong, including CRE, Jingkelong, Lianhua and Wumart. Jingkelong and Lianhua, at the lower end of the valuation spectrum, trade at forward PE ratios (which use estimates of future earnings) in the low twenties.
China Everbright is innovative, big and more complicated. Its biggest hook with investors will be its high growth and promising business model.
The bank is focused on a profitable mid- to high-end client base in the Yangtze and Pearl River deltas, as well as in the Bohai region. IPO proceeds will be used to develop this business.
The bank's 2010 net income was 12.79 billion yuan, representing an increase of 67.4 per cent over 2009.
The firm ranks 11th among mainland commercial banks, as well as 100th globally, in terms of assets.
It offers financial products and services to retail clients (more than 15 per cent of operating profit) and, especially, to corporate banking customers (over 71 per cent of operating profit), as well as to government and financial institutions.
As is common for equity offerings by financial institutions that are already listed on the mainland, China Everbright's offer price will be set by reference (and most probably, although not necessarily, at a discount) to the price for the A shares traded in Shanghai, as well as to comparable stocks.
These include in particular China Citic Bank, China Merchants Bank and China Minsheng Bank.
Pricing for both the China Everbright and Sun Art IPOs is tentatively set for July 7, with listing and start of trading on 15 July.
Philippe Espinasse worked as an investment banker in the US, Europe and Asia for more than 19 years and now writes and works as an independent consultant in Hong Kong. He is the author of IPO: A Global Guide, published by HKU Press.
[An article I published in the South China Morning Post's "Money Post" supplement on 27 June and which is reproduced with permission. Readers should also note that, while this article was being printed, China Everbright Bank announced that it was pushing back its equity offering and listing in Hong Kong to the end of the summer.
]
(c) 2011 South China Morning Post Publishers Limited, Hong Kong. All rights reserved.