HONG KONG (Dow Jones Investment Banker) – The IPO of China Outfitters Holdings Ltd. that is currently in the market in Hong Kong is a welcome change from the over-priced, billion-dollar deals that have recently made headlines, and is exactly the sort of offering bankers and investors alike should be looking at.
While the company is heavily dependent on revenue from products under license, and also faces strong competition from international brands, the deal looks like a straightforward, safe and attractive bet on China's consumer market.
The timing of the deal, valued at up to US$344 million, is somewhat unfortunate, with Samsonite International S.A.'s share price falling heavily on its debut Thursday [June 16], and with global markets rattled by the events in Greece. Assuming the IPO, for which UBS is acting as sole bookrunner, doesn't get delayed, investors may be able to buy the stock at a bargain valuation.
While it traces its origins back to 1999 on the Mainland, China Outfitters is a red chip incorporated in the Cayman Islands, partly-owned by private equity firm Orchid Asia Group Management Ltd. In contrast to recent IPOs of companies controlled by financial sponsors, about 84% of the base offering of 931.8 million shares is in the form of a capital raising – with the balance a sell-down by controlling shareholders. New money proceeds will be used for the acquisition of brands and licenses, and for the expansion of the business.
The company describes itself as a fast-growing apparel design, manufacturing, marketing and sales company, with a focus on middle- to high-end menswear in the PRC. It offers casual wear, leisure wear and accessories, principally under the JEEP and SBPRC brands. These together accounted for more than 93% of sales in 2010. Its brand portfolio also includes the Sideout and Hallmark names, as well as a womenswear series launched in 2009, London Fog. According to Euromonitor, the JEEP and SBPRC brands ranked fifth and tenth respectively in 2010 for sales in the company's segment of operation in the PRC, with a combined market share of 5.7%, up from 4.4% a year before.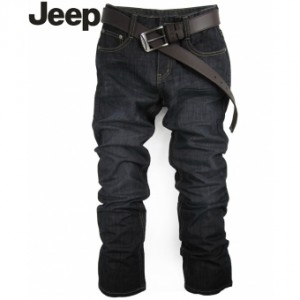 It's a huge market. Casual menswear in the PRC represented almost US$38 billion in sales last year, and this is expected to grow at 11.6% between 2011 and 2015. As can be expected from China's fast-track economy, the middle to premium components are increasing, at the expense of lower-end products.
Competition is fierce. Among the middle- to high-end segments, China Outfitters' key area of operation, the top 10 brands accounted for almost 50% of total sales. Eight of these were foreign names, including Levi's, Lee and Zara. Other players, such as American Eagle Outfitters and Abercrombie & Fitch, are also vying for a share of the pie, with very visible advertising campaigns and the opening of flagship stores.
China Outfitters' distribution network is extensive and in 2010 included 393 self-operated points of sales and 493 third-party retailers in 227 cities across 31 provinces, autonomous regions and municipalities across China. And the company's marketing reach appears to be wide, with the top five customers accounting for not more than 6% of revenue last year.
The financials are sound. Revenue grew almost 80% between 2008 and 2010 to more than US$140 million, while net profit increased by almost 191% over the same period to more than US$40 million as margins improved. The group is ungeared, and sits on cash reserves of almost US$95 million.
The valuation appears reasonable–at least at the lower end of the bookbuilding price range, which at HK$1.90 to HK$2.50, is equivalent to 14 to 19 times earnings. That would price the deal at a fair discount to Giordano. Spain's Inditex, the parent company of Zara, trades at a P/E of 22 times, with Sweden's Hennes & Mauritz AB, the giant retailer behind the H&M brand, currently priced at 21 times. But both are obviously much larger operations.
The deal is currently in the market, with pricing scheduled for June 23 and listing on June 30.
Aside from the challenging primary equity market conditions, the main issue could be that virtually all of China Outfitters' revenue is derived from brands under license, currently expiring between 2012 and the end of 2015.
But who wants to kill the golden goose?
More of these, please.
(Philippe Espinasse worked as an investment banker in the U.S., Europe and Asia for more than 19 years and now writes and works as an independent consultant in Hong Kong. Visit his website at https://www.ipo-book.com. Readers should be aware that Philippe may own securities related to companies he writes about, may act as a consultant to companies he mentions and may know individuals cited in his articles. To comment on this column, please email [email protected]).
[This article was originally published on Dow Jones Investment Banker on 16 June 2011 and is reproduced with permission. It also appeared on WSJ.com, the website of The Wall Street Journal]
Copyright (c) 2011, Dow Jones & Company, Inc.