I was interviewed this morning by anchors Bernie Lo and Emily Chan on CNBC's programme "The Call" on the IPO trading debut for Shanghai Fosun Pharmaceutical in Hong Kong.
I explained why Fosun's debut is not receiving a positive response (the stock traded more than 6% down at the opening bell, falling further in the aftermarket) and also commented on the possible impact of the new property tax in Hong Kong on the primary equity market there.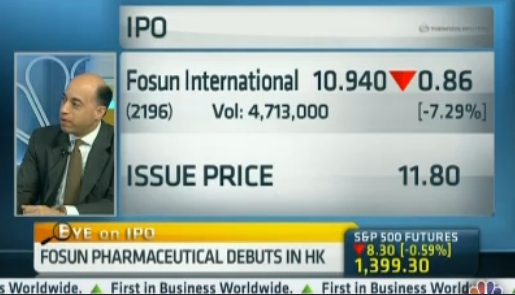 To see a video of my interview (4'02), please click on this LINK.