HONG KONG (Dow Jones Investment Banker) – Mongolia's top 20 index is up more than 50% in local terms this year, but trading volumes remain diminutive. This could all change with the proposed listing of coal mining behemoth Erdenes Tavan Tolgoi (Erdenes TT), whose name means "five heads" in Mongolian. While lead banks have been appointed, their exact roles are said to remain fluid, and a gaggle of global houses is still competing to find its way into the offering, which will raise Mongolia's profile on the international stage. Indeed, the fortunes of Mongolian IPOs will continue to rely heavily on international institutional investors.
The Mongolian Stock Exchange (MSE) boasted 336 listed companies at the end of 2010, 85% of which were private businesses, with state-owned enterprises making up the balance. The number of listings has been declining, as companies unsuitable for public ownership have been slowly weeded out. Twenty-two dropped off in 2010, while only one IPO came to market in the last two years. The exchange's market capitalization remains modest – about US$1.1 billion – with the top 10 stocks accounting for 82%. Interestingly, only 17% of listed companies are in the mining sector. Last month, 46 brokers shared an average daily trading volume of below US$300,000, clearly not sustainable in the long run.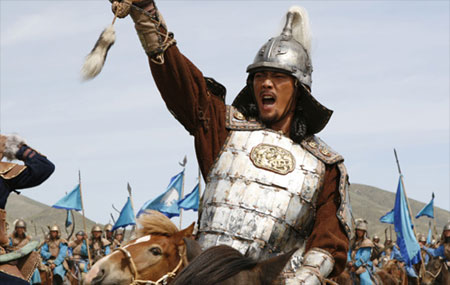 Enter 96% state-owned Erdenes TT, which possesses one of the largest undeveloped coking coal deposits in the world. Erdenes TT is distinct from MSE-quoted Tavan Tolgoi JSC, another coal miner known as the "little Tavan Tolgoi," which listed in 1995 and is now capitalized at US$37 million.
Erdenes TT has reserves of 6.4 billion tons of coking and thermal coal in the Gobi region in southern Mongolia. While the deposits are huge, all the infrastructure for production remains to be developed, including a coal handling and processing plant, water and power supply arrangements, and road and rail transportation to ports in China and Russia, the closest of which is Huanhua, more than 1,600 kilometers (about 1,000 miles) away.
It is estimated that the mine will initially produce 1 million to 2 million tons of raw coal per year, increasing to 5 million or 6 million tons once the coal washing plant comes on stream, and eventually achieving annual production of 15 to 30 million tons after several years.
Mongolia needs international expertise, and a concession will be granted to develop 49% of the deposit over a period of 30 years. Short-listed bidders include ArcelorMittal, Vale SA, Xstrata, Peabody Energy and two consortia, one comprised of China's Shenhua Group and Japan's Mitsui & Co. An auction was initially cancelled last February, and a decision on the concession is expected soon. Russell Phillips, an Australian who served as former VP of Peabody in China, was selected last January to become CEO, although his appointment was said at the time to have stumbled over negotiations on compensation. Peter Bacchus, a former global head of mining investment banking with Morgan Stanley – now with Jefferies & Co. – has also joined the board.
Erdenes TT's IPO, which could value the mine at anywhere from US$10 billion to perhaps up to US$15 billion, looks equally formidable. The State Property Committee has earmarked 30% for an international offering, with 10% to be freely distributed to each of Mongolia's 2.75 million citizens as part of a domestic listing. That's a daunting task in a country where half of the population lives a nomadic lifestyle. Another 10% is to be allocated to about 50 thousand local enterprises.
Hong Kong's HKEx, which has ambitions as a listing platform for resources companies, has been actively wooing Erdenes TT, pointing to the listings of Mongolia Mining Corp. and South Gobi Energy Resources there in 2010. The London Stock Exchange, itself in the midst of a merger with Toronto's TMX Group Inc. – with a total of 1,562 mining stocks quoted on its two Canadian exchanges – and which has just signed a partnership to help develop the MSE, is the other international listing venue of choice. The platform for the international offering must be selected soon if the IPO is to be completed this year, although a first-quarter 2012 launch appears more likely and would also help reassure investors on progress made on the production front.
Deutsche Bank and Goldman Sachs are leading the IPO, with BNP Paribas and Macquarie joining them in a bookrunner capacity. Other houses, among the 16 that pitched for the mandate, are no doubt actively circling what will be a landmark deal.
Morgan Stanley, which employs as a junior banker Battushig Batbold, the son of Mongolia's prime minister, could be the one to watch.
(Philippe Espinasse worked as an investment banker in the U.S., Europe and Asia for more than 19 years and now writes and works as an independent consultant in Hong Kong. Visit his website at https://www.ipo-book.com. Readers should be aware that Philippe may own securities related to companies he writes about, may act as a consultant to companies he mentions and may know individuals cited in his articles. To comment on this column, please email [email protected]).
[This article was originally published on Dow Jones Investment Banker on 25 April 2011 and is reproduced with permission].
Copyright (c) 2011, Dow Jones & Company, Inc.