Or so the saying goes. Not in China, it seems.
International investment banks in Hong Kong are learning the hard way how to do business with their clients from across the border. Not only must they face ever more crowded underwriting syndicates and growing competition from domestic houses, slashing what had once been a comfortable revenue stream, they now struggle to get paid altogether by some of their clients from the Mainland. This adds a clear degree of frustration to what was already an increasingly difficult way of making money in the region.
Indeed, Clawback has it on good authority that, after years of frustration, one of the members of the bulge bracket in the SAR (which shall however remain nameless) and a major player there has at long last decided to bite the bullet and sue one of its state-owned enterprise clients, in a bid to recoup investment banking fees that were due, but never paid. When asked whether it feared this could negatively impact its business in China, its philosophical answer was that there wasn't much business in the first place if all you ever did was pro bono work.
Other major firms have long complained that they are routinely unable to ultimately get paid by Chinese clients, many of which are already demanding in the extreme, and whose transactions can also be extremely time consuming. It's no wonder that some houses are now pulling back from the region, as revenues have failed to offset the cost of maintaining what is necessarily a sizeable footprint.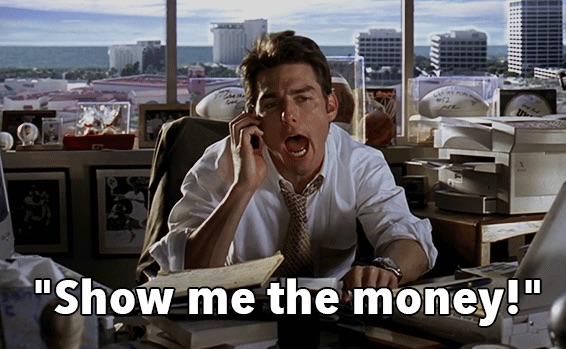 This is unlikely to be the case as far as underwriting IPOs is concerned: management, underwriting and selling fees are typically deducted from the proceeds raised from the end-investors before they are in turn paid to issuers. But with the number of bookrunners routinely topping twenty or more on many of the larger deals, the share of the pie to which each of them becomes entitled has now more often than not dwindled into the hundreds of thousands of US dollars, rather than the millions that were received only five or ten years ago.
As a case in point, the fees on the $7.4bn IPO of Postal Savings Bank of China (PSBC), details of which were buried on page 546 of the prospectus, were only 1.1% (with an additional discretionary incentive of 0.5%), instead of the usual 2.5%, and also had to be shared between 26 banks.
In addition, payment of the sponsor fees (which amounted to a grand total of $100,000 per firm on the PSBC offering) and the reimbursement of deal expenses (when allowed) may on occasion be indefinitely held up by some issuers.
On the advisory side, some 60% of the M&A fees in Asia have already gone to Chinese banks in 2016, and it's not unlikely that a material portion of the balance may yet have to be paid to the international advisers working on such deals, even long after they have been completed.
Dirty little secret
With investment banking activity in southeast Asia at a near standstill, and all the action now systematically coming from China, this dirty little secret increasingly means that printing deals there has for some become little more than a league table game, as has also long been the case in markets like India, Taiwan or Korea.
Add to that Asia ex-Japan, ex-Australia, ex-A share equity issuance currently standing at only about half of that seen for the entire 2015 year (about $83bn compared to $159bn, according to Dealogic), with just 41% of that coming from the more profitable IPOs, and it's not surprising that a veil of doom and gloom is slowly settling over the region's ECM desks.
And while there were about 60 or so outstanding new listing application proofs still filed with the Hong Kong exchange as of the end of November, only 8% were by issuers with a net profit after tax of $50m or greater.
But, as the Christmas carol says: let nothing you dismay, let nothing you affright, tidings of comfort and joy perhaps lie ahead (one hopes)!
Happy holidays!
Philippe Espinasse was a capital markets banker for almost 20 years and is now an independent consultant in Hong Kong. He is the author of "IPO: A Global Guide", "IPO Banks: Pitch, Selection and Mandate", and of the Hong Kong thrillers "Hard Underwriting" and "The Traveler".
This column was first published by GlobalCapital.