Last week, I wrote about the delay in the launch of Shanghai Fosun Pharmaceutical's long awaited equity offering in Hong Kong. As was expected at the time, bookbuilding finally started on October 16 for what is an accelerated timetable (on account of the upcoming bank holiday) that will now see pricing on October 24, and listing and start of trading on October 30.
The transaction, which is all for new money, is now considerably smaller than the US$1 billion equivalent originally mooted, or even the US$800 million mentioned in April. At HK$11.80 per share, the bottom end of the price range, the base offer now stands at US$512 million.
The company, which is already listed in Shanghai, has attractions. It is one of the top five domestic pharmaceutical companies in China in terms of revenues and its portfolio boasts 22 major products, primarily focused on the five largest therapeutic areas in the mainland. It's also one of only two listed companies there among the top three in this industry sector, as measured by growth of sales, gross profit and operating profit.
Importantly, Fosun is also the second largest shareholder in Sinopharm, the largest healthcare distributor in China, with a 32.1% stake. Indeed, at the bottom end of the range, this shareholding would account for almost 75% of the market capitalisation of Fosun, but with a price to earnings ratio entry point for Fosun that's only about half that for Sinopharm.
Valuation appears to be reasonable. Comparable companies Sihuan Pharmaceutical, Sino Biopharmaceutical, United Lab International and Lijun International Pharma trade on average at a 2013 P/E ratio of 14.6 times, while Fosun is now being offered at a discount of between 15% and 5% that level – for a company that's significantly larger.
Fosun Pharma is also increasingly focused on hospitals. Having already bought the Jimin Cancer Hospital in Anhui province and the Guangji Hospital in Hunan province, Fosun intends to further acquire and operate high-end general hospitals that service target customers such as expatriates and upper and middle class residents. It has plans to buy two to three hospitals each year in the next three years, and to operate two large-scale hospitals, six mid-size general hospitals and three specialty hospitals by 2017, together contributing up to US$320 million to revenues.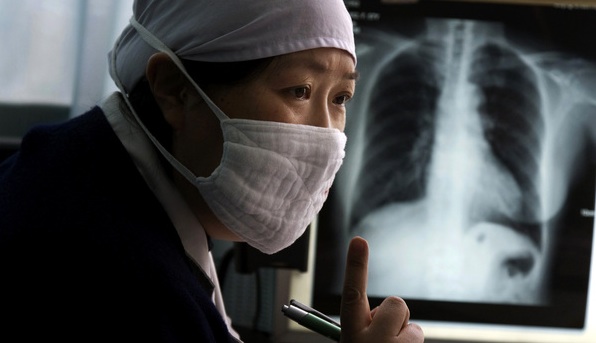 This is a fast-growing and underserved market that's estimated by research firm Frost and Sullivan to represent US$221.9 billion in 2016 for the out-of-pocket healthcare expenditure segment alone, with an expected compound growth of 13.2% per annum between 2011 and 2016. Companies such as Fosun, or Malaysia's IHH Healthcare, which floated in a US$2.1 billion IPO in late July, should be prime beneficiaries.
The two cornerstone investors in the Fosun IPO, Prudential and IFC, the investment arm of the World Bank, actually also featured (for Prudential, through its Malaysian arm) in the IHH deal. And while at US$75 million their combined commitments only account for about 16% of the institutional tranche, anchor investors that have placed orders in the book should provide additional support for the offer.
Fosun's IPO may not end up being the blowout deal the market needs, but the deal was covered at the time of writing. While the offer price will ultimately be set by reference to the prevailing share price in Shanghai, the lower half of the price range provides good value in a defensive sector that's under-represented on the exchange – and with potentially attractive medium-term prospects.
The stock's fortunes are of course also linked to those of Sinopharm, with which it has a strategic partnership – and a counter that almost 60% of the 22 brokers that research it rate as a "buy" or "outperform".
Philippe Espinasse, a former investment banker, is the author of "IPO: A Global Guide" (HKU Press).
[This article was originally published in The South China Morning Post on 22 October 2012 and is reproduced with permission.]