HONG KONG (Dow Jones Investment Banker) – Amid the largest drop for a month in the Hang Seng index, Tenfu (Cayman) Holdings Company Limited, a producer and retailer of tea products in China, has just started bookbuilding for its Hong Kong IPO of up to US$182 million. The deal, set to price on September 20, with listing on the 26th, is led by China International Capital Corp. (CICC), Credit Suisse, and Taiwan's Polaris Securities.
The company has posted strong growth in both sales and profits in recent years, and also managed to increase its margins, thanks to a rebalancing of its distribution network. However, a pretty flat overall share in a very fragmented market, as well as no visibility on same-store sales growth, could lead some investors to question the sustainability of its performance over the longer term, perhaps pushing valuation to the lower end of the indicative range.
Tenfu is a spinoff from Taiwan's Ten Ren Tea Co Ltd, founded by Lee Rie-Ho, also the chairman of the company. It's a traditional enterprise, engaged in the sale and marketing of a comprehensive range of tea products. These consist principally of tea leaves (more than 70% of sales), tea snacks and tea ware sold throughout China. The company has the largest sales network, as well as the highest market share in terms of retail value, according to Euromonitor.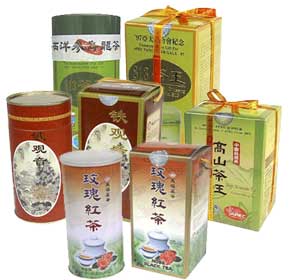 Mainland China accounts for about a third of the world's tea production: per capita consumption is 0.85 kg by volume and US$10.90 by value. Euromonitor expects compound growth in retail market sales of 11.7% between 2011 and 2013, as the proportion of branded tea continues to grow from its current level of 35%.
It's a particularly fragmented market too. Tenfu's overall share was only 3.7% in 2010, marginally down from 2008, while others players such as DaYi Tea Group or Lundao Zhuyeqing Tea Company have increased theirs over the same period. Tenfu, however, is now the uncontested leader for Oolong tea with 13.2% of the market – the variety represents 50% of the company's sales. Some 90% of all sales are made under the Tenfu brand label. It's also easily market leader for tea ware and tea snacks, with shares of 30.7% and 46.3% respectively.
At end-March 2011, Tenfu had 1,062 retail outlets across 29 provinces, autonomous regions and municipalities – although most of these were in the comparatively more affluent East and South. Tenfu products are also available at branded concession points in 164 hypermarkets. Part of the company's strategy in recent years has been to restructure its distribution network toward its own stores, the number of which has increased from 6 to 453 since 2008, while third-party stockists (excluding hypermarkets) have been cut by 30% to 609, leading to a significant increase in margins.
Revenue has grown at a compound rate of 47.8% over the last three years to more than $195 million. Over the same period, net profit grew at just below 43% to almost US$35 million. Growth was even higher in the first quarter of this year.
The company is debt-free, enjoys healthy financials, and appears to be doing the right thing to drive its margins up in a market where most consumers still focus on unbranded varieties.
However, its stagnant overall market share is also proof that the landscape remains competitive. No visibility on same-store sales growth also begs the question whether Tenfu can further increase profitability other than through store openings. As China's GDP increases, more of its customers may choose to shop in hypermarkets too, a distribution segment which remains relatively marginal for the company. The preliminary filing also highlights minor issues in terms of compliance with Taiwanese laws, and material related-party transactions for raw material purchases, but these should probably prove to be no more than a storm in the proverbial teacup.
With a high single-digit P/E ratio, or, with a following wind, one in the low- to mid-teens, Tenfu should be a fairly straightforward and attractive play on Chinese consumption. According to market sources, indications of interest have already been received from a number of investors, including US$54 million in cornerstone commitments.
As to whether the company's attractions can remain piping hot over the longer term, that's still pretty much in the tea leaves.
(Philippe Espinasse worked as an investment banker in the U.S., Europe and Asia for more than 19 years and now writes and works as an independent consultant in Hong Kong. Visit his website at http://www.ipo-book.com. Readers should be aware that Philippe may own securities related to companies he writes about, may act as a consultant to companies he mentions and may know individuals cited in his articles. To comment on this column, please email [email protected]).
[This article was originally published on Dow Jones Investment Banker on 12 September 2011 and is reproduced with permission.]
Copyright (c) 2011, Dow Jones & Company, Inc.