HONG KONG (Dow Jones Investment Banker) – Luxury handbags and small leather goods outsourced manufacturer Sitoy Group Holdings Ltd. started bookbuilding Monday for a US$125 million, all-primary IPO in Hong Kong through sole bookrunner Bank of AmericaMerrill Lynch, with pricing set for November 29. The company looks attractive, and pricing appears reasonable. Shame about the timing.
Sitoy, whose corporate history goes back to the 1970s, produces handbags, small leather and travel goods for major international high-end brands. These include Coach Inc., Fossil Inc., Michael Kors, Lacoste, Prada SpA and Tumi. In particular, the group has a 13-year relationship with Coach, having become its largest supplier of handbags over the years. Coach is also Sitoy's largest customer, accounting for 53.2% of revenue in the year ended June 30, 2011. Last year, the group's five largest customers accounted for 82.4% of sales.
Sitoy operates five manufacturing facilities with a total of 208 production lines, employing 14,700 staff across an aggregate gross floor area of approximately 148,700 square meters. Four of these are located in Dongguan and one in Yingde, both in Guangdong province. Last year, Sitoy produced 7.1 million units. On the supply side, the group purchases raw materials from more than 300 different merchants, the majority of which are located outside China.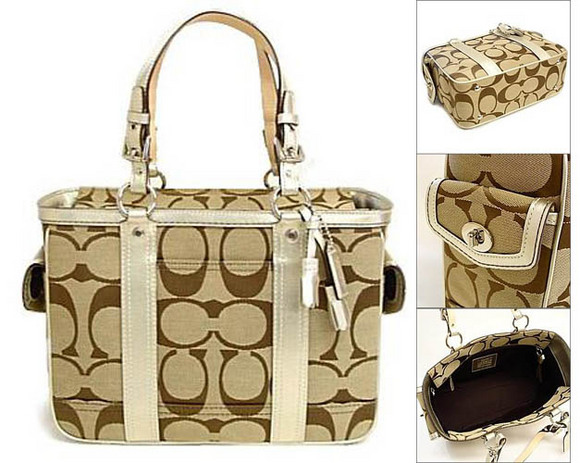 Sitoy, however, is not just active in outsourcing. It recently expanded into the rapidly growing domestic handbag and small leather goods retail market through Tuscan's, its own high-end fashion brand, which boasts Italian origins. Retail sales, however, are currently negligible.
In the financial year ended June 30, 2011, Sitoy generated revenue of US$319 million, having achieved compound sales growth of 35.9% over the last three years. Net income was just over US$10 million, having grown at 96.7% annually over the same period. The group has consistently increased its margins, has a low gearing – which has also remained stable – and generates significant operating cash flow.
According to a report by market research firm Frost & Sullivan, Sitoy had the largest market shares by value, both globally and in China, which were 5% and 12.3% respectively, ahead of competitors Simone Ltd. and Yamani Continental Inc. The global market is set to expand at 12.1% per annum between 2010 and 2015, while demand from China alone is forecast to grow 21% over the same period.
Sitoy's IPO should result in a free float of 25%, although aftermarket liquidity could remain on the low side with Prada and venture capital firm IDG taking cornerstone investments of 19.6% and 22% respectively. Valuation looks reasonable. Extrapolating the company's six-month forecast for the full 2012 financial year, the P/E should at best be in the high single-digit range.
It's unclear why the company and its advisers have chosen to come to market now rather than wait for conditions to improve. With a number of large deals jockeying to close IPOs in Hong Kong before the end of the year, including billion dollar-plus offerings by HKT (the PCCW Ltd. business trust), Chow Tai Fook Jewellery, New China Life Insurance, Haitong Securities Co. Ltd. and others, Sitoy's flotation could also be overlooked as institutions focus on more visible -and potentially "must-own" – transactions.
Presumably, Prada is buying the stake to guarantee its supply line. Coach probably doesn't see the same urgency to do so since it already accounts for the lion's share of Sitoy's revenue. One possible scenario could be an all-share offer by Coach for Sitoy some time after Coach secures its own listing in Hong Kong, currently planned for the next few weeks – and, obviously, after expiry of the required lock-ups. Prada, which is also listed in Hong Kong, could clearly be in the running at some point too.
The deal will probably close – but Sitoy could end up in a trick bag after start of trading.
(Philippe Espinasse worked as an investment banker in the U.S., Europe and Asia for more than 19 years and now writes and works as an independent consultant in Hong Kong. Visit his website at https://www.ipo-book.com. Readers should be aware that Philippe may own securities related to companies he writes about, may act as a consultant to companies he mentions and may know individuals cited in his articles. To comment on this column, please email [email protected]).
[This article was originally published on Dow Jones Investment Banker on 21 November 2011 and is reproduced with permission.]
Copyright (c) 2011, Dow Jones & Company, Inc.