Just a few weeks apart, announcements were recently made by the Stock Exchange of Hong Kong (HKEX) and Singapore's SGX respectively about changes to front line regulatory functions they perform. The approaches under these proposals couldn't have been more different.
At stake is making more explicit the segregation of an exchange's regulatory functions from its commercial and operating activities, so as to avoid conflicts of interest.
This came to light in particular at the time of HKEX's consultation on the possible introduction of weighted voting rights, in August 2015. Following the loss of the listing of internet behemoth Alibaba to the NYSE, HKEX was widely seen then as championing its own interests as a listing platform to the detriment of investors, prompting shareholder activist David M. Webb to comment in a recent presentation to accountants posted on his own website that "Hong Kong governance is bad enough without reducing shareholders' rights".
In 2003, an expert group appointed by the Hong Kong government actually recommended moving the listing function of HKEX to the Securities and Futures Commission (SFC) but, 13 years later, it is clear that little has changed in earnest. Indeed, on 8 July, the exchange announced, as usual, the appointment of 28 Listing Committee members, including the exchange's CEO Charles Li as an ex-officio member.
New committees
Last June, HKEX and the SFC jointly issued a carefully worded – and, dare I say it, a tad confusing – consultation paper on proposed enhancements to the exchange's decision-making and governance structure for listing regulation.
Assuming the changes go through, this could see the establishment of two new committees on which the SFC and the Exchange would be equally represented.
First, a Listing Policy Committee, to "initiate, steer and decide listing policy", with participation by representatives of the HKEX board and the Takeovers and Mergers Panel. It is perhaps worth recalling here for the benefit of readers that, the HKEX board itself is effectively dominated by the Hong Kong Government: it appoints six of its 13 directors, and also includes the exchange's CEO as an ex-officio member (that is, also not subject to shareholders' election or re-election).
Second, a Listing Regulatory Committee, to "decide on IPO and post-IPO matters with suitability concerns or broader policy implications".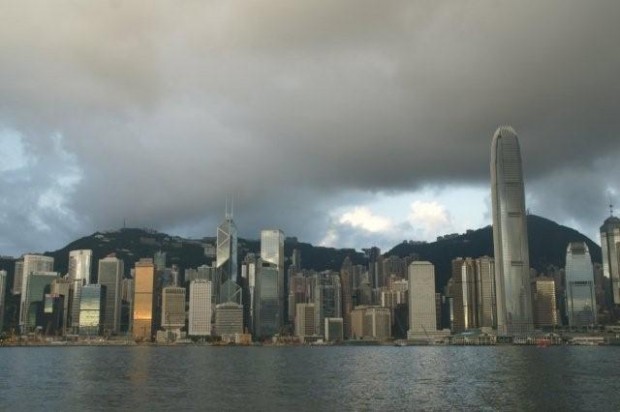 In addition, the CEO of HKEX would become (you'll have guessed it by now) an ex-officio member of the Listing Policy Committee, but would step down from the Listing Committee, so as to avoid conflicts of interest.
However, the catch amid these permutations is that the listing function will in any event remain within the exchange, which will continue to be the frontline regulator for listing matters.
Same but different
This means that the Listing Committee, together with the exchange's Listing Department, will continue to decide "a large majority of initial listing applications and post-listing matters".
In effect, the SFC's powers and functions in relation to listings will remain unchanged, but the ways in which those powers and functions are exercised and performed will be (slightly) enhanced.
Well, that's hardly revolutionary. Perhaps worse, the SFC will now no longer look at every single IPO application as a second pair of eyes (as it currently does), but only focus on cases that have larger policy and market implications.
By contrast, the SGX announced earlier this month that by the second half of 2017, it will establish a separate subsidiary company to undertake all of the frontline regulatory functions it currently performs.
This new company will be governed by a board of directors separate from that of the SGX itself. Its chairman and a majority of its directors will also be independent of the SGX and its regulated subsidiaries.
Such a move follows the setting up of independent listing committees in October 2015 (actually something not too different from what HKEX and the SFC are now proposing, under the framework for which they are currently seeking investors' comments).
The announcement by the SGX would appear to go quite a bit further than what is suggested by HKEX. But, in both cases, these steps still fall short of moving the responsibility for listing matters entirely to the securities regulator, as has for a while now been the case with the Securities and Exchange Commission in the US, the UK Listing Authority in the UK, or even the Securities Commission in Malaysia.
We'll probably get there in the end, but I suspect that could take quite a few more years still.
Philippe Espinasse was a capital markets banker for almost 20 years and is now an independent consultant in Hong Kong. He is the author of "IPO: A Global Guide", "IPO Banks: Pitch, Selection and Mandate", and of the Hong Kong crime thriller "Hard Underwriting". 
This column was first published by GlobalCapital.