Last week, Slack Technologies Inc., a San Francisco-based software company which designs and develops real-time messaging for businesses, listed on the New York Stock Exchange in an offering that valued it at about US$24 billion.
In its Form S-1, that is the issuer's prospectus for US companies that register securities with the Securities and Exchange Commission, Slack explained that it effectively "replaces the use of email in an organization", through "theme-based channels", rather than inboxes.
While Slack claims to have some 600,000 corporate clients across 150 countries, this is yet another unprofitable unicorn, with a history of net losses (adding up to more than US$425 million over the last three financial years), as well as one of those now infamous dual-class share structures. The 'A' shares on offer through the listing had one vote per share, while the founding shareholders' 'B' shares each have 10 votes.
But what was most remarkable with Slack's flotation is that it took the form of a direct listing, rather than a conventional IPO.
This meant that there was no traditional price discovery process, no bookbuilding, no investor meetings arranged by financial advisers – and no underwriting. Similarly, there was no fixed or determined number of shares for sale, and no shareholder lock-up.  All the above obviously saves quite a bit of money (and is convenient) for the founding shareholders.
An IPO is, after all, a particularly costly exercise, and especially in the US, where gross fees paid to investment banks routinely top 5% (or more) of IPO proceeds.
A designated market maker did set a reference price (at US$26 per share), but the rest was purely down to investor demand. In the event, Slack's shares opened well above that level upon start of trading, at US$38.50, and closed at US$38.62 on that same day, creating yet another tech billionaire in the process. At the time of writing, Slack's shares were still trading at US$35.20.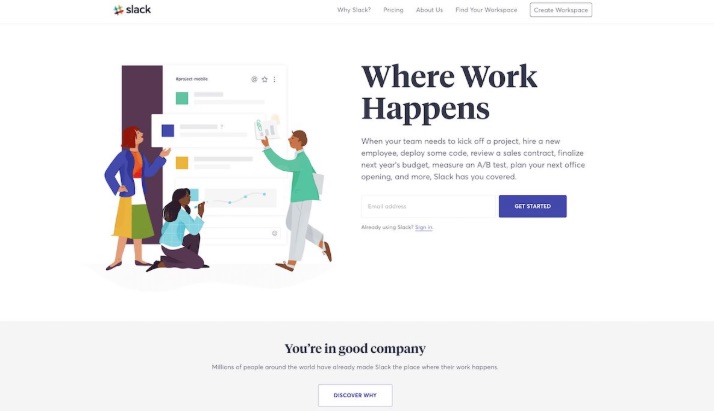 A unmitigated success, then? Maybe not quite so.
For a start, through a direct listing, there's no traditional allocation process taking into account feedback and demand from investors met during investor meetings and, in particular the one-on-one meetings held with the highest quality investors, that is, those major accounts that are generally long-term holders and form a solid institutional shareholder base for the counter. In a direct listing, the quality of the investors who receive shares is simply not a consideration.
So, over time, Slack's shares should exhibit considerable volatility, a fact that was well highlighted in the risk factors included in the S-1.
After the initial pop, trading volumes have already fallen dramatically, from 42.9 million shares on 21 June to 16.9 million shares on 24 June, and 10.1 million shares on 25 June. While this is not unusual for newly listed companies, it will be interesting to see if active trading ensues in Slack's securities in the weeks and months to come, or if the high volumes observed after listing were just down to the initial buzz created by this somewhat unusual transaction.
There could be pressure on Slack's share price too, as has been the case with most of the unicorns that have floated recently. Email is hardly dead and Slack's competitors (in effect Microsoft and Google) offer well-established, global platforms – and are, unlike Slack, significantly profitable. It often only takes a couple of items of disappointing corporate news for the shares of a newly listed unicorn to tank.
Unfortunately nowadays, many issuers try at all costs to maximise valuation and the price at which their securities are offered to investors, completely ignoring the fact that listing is a long-term game, and that share price performance and active trading are, over time, much more important considerations. Maybe this short-term view is a generation thing, and down to the instant gratification induced by non-stop selfies and constant posting on social networks.
In the end, Slack might well live up to its rather unfortunate name.