A Happy New Year to all! Set out below is a piece I wrote in today's South China Morning Post in Hong Kong, looking at the year that was and at prospects for IPOs in the city.
Last year was difficult for Hong Kong initial public offerings. True, about US$32 billion was raised from 69 flotations as of December 15, according to the Hong Kong Exchange (thereby enabling the city to retain its global crown for IPO fund-raising, ahead of Shenzhen and New York), but last year was also notable for the below-par performance of most new issues – with many down by 20 per cent or more from their offer prices.
The complete lack of interest of retail investors for such transactions, with only a few exceptions, was also a key feature of last year's deals. And while expectations are for IPO volumes this year to be at least on par with last year's, the new crop could prove to be an equally challenging sales job.
Hong Kong in 2011 saw a batch of cancelled IPOs, including a recently withdrawn offering by Haitong Securities for US$1.7 billion. The backlog of transactions that were pulled, delayed or otherwise postponed runs into more than US$25 billion in Asia-Pacific, with the largest portion in Hong Kong – so, this will be a buyers' market.
Investors will focus on stories that offer  growth, some element of dividend yield support and, above all, reasonable valuations. They will also pay attention to the use of proceeds for new money raised to validate IPO offer sizes. Momentum will have to be built at the start rather than through bookbuilding. Cornerstone investor tranches will continue to feature heavily in  this year's IPOs.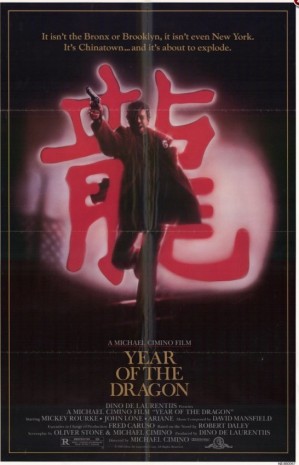 For those transactions that are relaunched, expect  shorter timetables as well as fixed-price deals, which are preferable to a lengthy price discovery process, as I argued in my December 5 column on the China Outfitters' revamped IPO.
Nevertheless, the year ahead should present some opportunities. The financial sector will again be in focus, with possible listings by China Everbright Bank and Haitong Securities, after Everbright postponed its US$6 billion offering and Haitong its own IPO. Mainland financial conglomerate Citic Group  could also launch a multibillion-dollar deal now that its restructuring has been completed. Other financial plays lined up are Guangfa Bank, insurer People's Insurance Company of China Group and the Goldman Sachs-owned  Taikang Life.
Resources should be prominent. While  Australia's Resourcehouse  probably won't attempt a fifth run at listing, Mongolian coal miner Erdenes Tavan Tolgoi  should bring a US$3 billion-plus IPO in Ulan Bator, London and Hong Kong. Other hopefuls include China Nonferrous Metal Mining, Chinalco's  Peruvian copper assets, South Africa's Gold One and Lontoh Mines or Australia's Galaxy Resources.
The consumer sector was the only industry that saw a significant increase in the amount of capital raised by IPOs, tripling the value raised last year to total US$5.3 billion from 18 issues including Prada, Samsonite, and Yuanda China. Of the top 10 IPOs completed in Hong Kong in 2011, only one is posting a gain – Sun Art Retail, from the consumer/retail sector.
The consumer trend should continue  this year, which could see the US$1 billion IPO of London-based Graff Diamonds, alongside other luxury goods hopefuls – from Italy's Ducati Motors to Kuwaiti-owned Aston Martin, Japan's BALS Tokyo or Greece's Folli Follie. Generally for international issuers, including Russian companies Lukoil, Rusal's parent En+ Group and EuroSibEnergo, a strong  connection with  China will be a must for  deal success.
Lastly, 2012 could also see more business trust flotations in Hong Kong and yuan-denominated equities as HKEx's trading support facility for such IPOs comes into play. The long-awaited Shanghai International Board should also drive yuan listings.
It's less fun to be an investment banker these days, but it sure remains as busy as ever.
Philippe Espinasse worked as an investment banker in the US, Europe and Asia for more than 19 years and now writes and works as an independent consultant in Hong Kong. He is the author of IPO: A Global Guide, published by HKU Press.
[This article was originally published in The South China Morning Post on 2 January 2012 and is reproduced with permission.]
(c) 2012 South China Morning Post Publishers Limited, Hong Kong. All rights reserved.