Readers may have noticed that IPO-book.com now includes a twitter feed for quick IPO and ECM news at the bottom of the home page.
This includes my 15 latest tweets, shown as a loop. You can also access my Twitter account, @IPOBOOK, by clicking on the icon, and search through some 5,000 tweets, which report notable events on international IPOs and related developments.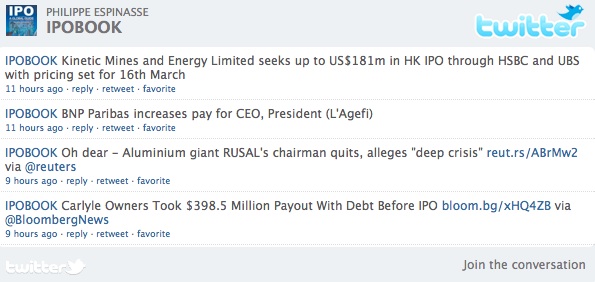 These include particularly remarkable transactions, changes in market practice (whether pertaining to documentation, valuation or marketing techniques) and regulations, as well as appointments in the sphere of equity capital markets (ECM).
Although these tweets have a bias towards the Asia-Pacific region, since this is where I am based, they are intended to be global in both their scope and outlook.