I was, again, solicited by the financial media this morning, to comment on the IPO trading debut of PICC Group's US$3.09 billion IPO.
People's Insurance Company (Group) of China rose in its Hong Kong trading debut as investors embraced the growth potential of the world's sixth-biggest insurance market.
I first featured in a recorded piece on the PICC IPO in the BBC's "Asia Business Report", where I was interviewed – walking around Statue Square – by a rather pregnant Hong Kong correspondent, Juliana Liu.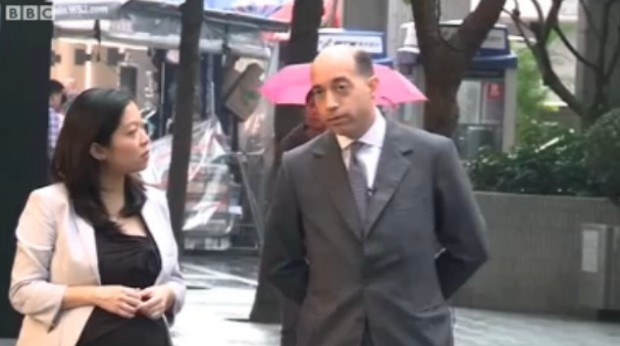 To see a video of my (short) BBC interview, please click on this LINK.
I then appeared live on Bloomberg TV, with anchor Rishaad Salamat in the "On The Move Asia" show, as the stock traded up after the opening bell. I also commented on the offer structure for the deal, as well as on the pipeline of forthcoming IPOs in Hong Kong.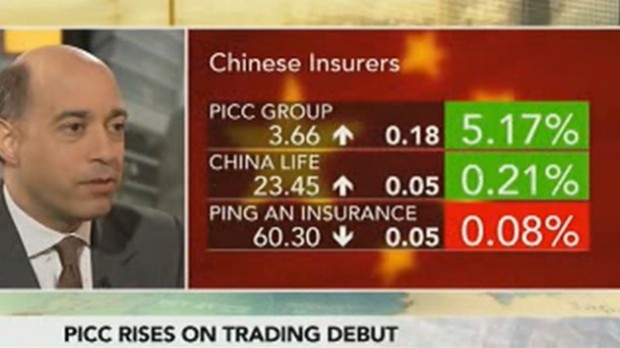 Here's a LINK to the video (4'36).
I was subsequently quoted on CNBC.com, in an article by CNBC Asia writer Jean Chua, entitled "There's More Upside for China's PICC – Here Is Why". For a link to the article, please click HERE.
Lastly, I was also quoted on Reuters, in an article by equity capital markets reporter Elzio Barreto, entitled "China insurer PICC debut shines through Hong Kong IPO gloom". For his article, please use the following LINK.