I was interviewed live today in CNBC's Hong Kong studio on IPOs in Asia, in particular on the proposed flotations of Graff Diamonds and Formula One in Hong Kong and Singapore, respectively.
This was for the global prime time "Worldwide Exchange" show with anchors Kelly Evans and Ross Westgate.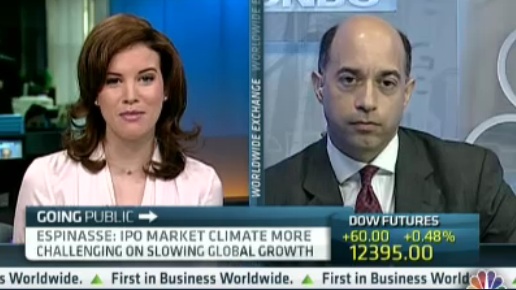 To see a video of the interview, please click on this LINK.
I was also separately interviewed by Assistant Producer Ansuya Harjani at CNBC Asia on Graff Diamonds. For a link to her article, please click HERE.