Ipo-book.com takes a short break from equity capital markets reporting to focus today on advisory services for serious wine investors (many of whom actually work in the financial markets area).
Hong Kong has now become the premier hub for fine wine, thanks to the abolition of duty and record prices paid at local auctions, and this is now starting to fuel a whole new market for related advisory services.
The abolition of the wine duty in Hong Kong in February 2008 has transformed the special administrative region into one of the world's premier markets for fine wine, especially for the top first growths from Bordeaux and the most prestigious grand crus from Burgundy. It also probably helped at the time that Hong Kong's Chief Secretary Henry Tang is an avid collector himself, with a collection reported to include some 40,000 bottles.
According to the Wine Spectator, wine auction proceeds in Hong Kong totaled US$165 million in 2010, about 40% of the world's total, and an increase of 157% as compared with 2009. For the first time, the value realized at wine auctions in Hong Kong was in excess of that achieved in New York (totaling US$96.7 million) and in other US cities, with lots also selling at much higher prices in Asia.
Investment in fine wine is still a relatively new phenomenon in the region but some firms have successfully capitalized on this opportunity. One such partnership is Sarment, which advises wealthy amateurs on buying and investing in fine wines, thanks to a small network of professionals with a pedigree of working at some of the world's finest dining establishments.
The venture began in 2007 when French entrepreneur Bertrand Faure-Beaulieu teamed up with Philippe Messy to set up a high-end advisory service offering a private sommelier concept. Messy was at the time the youngest-ever head sommelier at a three Michelin star restaurant, working with Marco Pierre White at the Hyde Park Hotel in London.
Sarment now includes four sommeliers (or master sommeliers), recipients of many tasting awards and with a past experience at Michelin-starred restaurants in Europe and Asia. The firm operates from offices in both London and Hong Kong and, more recently, Paris.
Their services range from building cellars from scratch to introducing new producers or appellations. They take care of all the logistics and can source rare bottles or vintages, paying particular attention to provenance.
"Sarment also creates a unique buying environment allowing both its life and annual members to buy from its own cellar at prices that are on average a lot lower than the market" says Sébastien Chevalier, who looks after the Asian arm of the venture.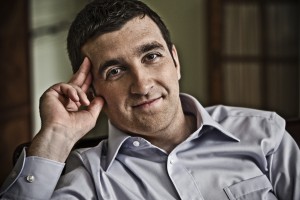 The company even offers related advice for yacht owners (out of Monaco). Favorite labels can be picked up at various ports of call, including wines most suited for sea travel, while services also include advice on custom-built, on-board cellars.
The boom in the fine wine trade, however, has also come with an increase in fakes, doubtful provenance and overpriced lots. US auction house Acker Merrall & Condit famously had to withdraw in 2008 a lot offered by an Indonesian seller of Ponsot 1945 Clos Saint-Denis, a Burgundy grand cru wine from the Côte de Nuits, but whose first vintage was only in 1982.
"One of our members in Russia was being offered several cases of a limited edition of Louis XIII cognac at a widely inflated price. We were able to source the same at a considerable discount – pretty much equivalent to his membership fee" says Chevalier, who adds "on another occasion, one of our Chinese members had purchased at auction a sub-par quality collection. Some labels were even missing, and the levels in some bottles also pointed to poor cellaring conditions. We were able to re-negotiate on his behalf a much better outcome."
Sotheby's estimates that Asian wine buyers will likely be driving the demand for fine wine over the next 15 years. And while, as the precursor, Sarment currently appears to have cornered the advisory market, other firms will do doubt soon start to follow suit.