I gave a presentation today to an audience of 67 at the Hong Kong Securities and Investment Institute (HKSI) (as it is now called), on the subject of recent developments in the field of IPOs in Asia.
A flyer on my presentation can be seen HERE.
I was first introduced by M. Andrew Fung Hau Chung jp, Executive Director and Head of Treasury and Investment at Hang Seng Bank.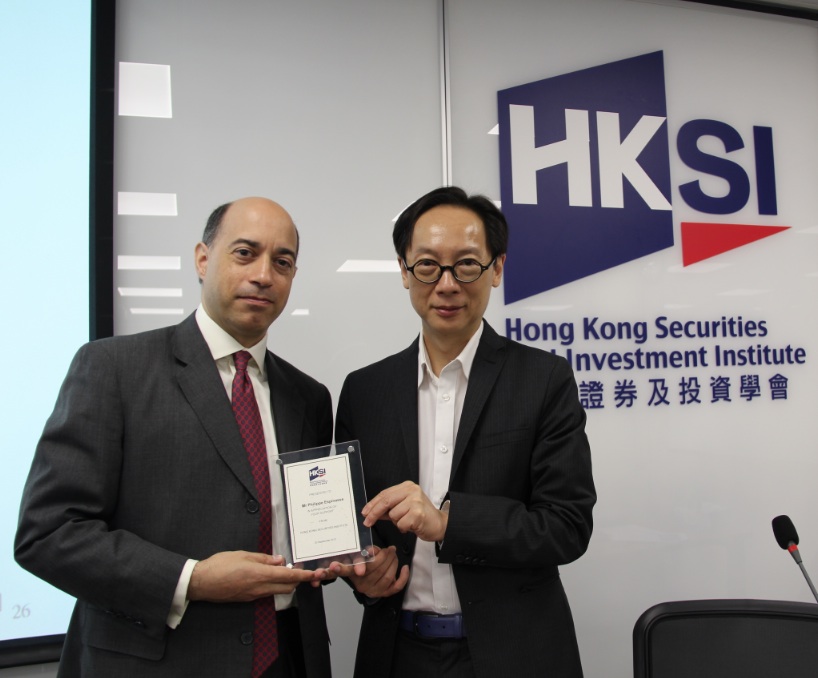 My talk was articulated around four distinct themes. The first theme was about cornerstone investors, which have become increasingly important in IPOs throughout the region. The second theme covered stock exchanges targeting larger, rather than smaller deals – something that Singapore has started doing this year.
The third theme was about share price stabilization, and how underwriters manage to make substantial amounts of money, even when the share price of the issuer falls in the immediate aftermarket. The fourth and last theme looked at international and Yuan-denominated IPOs in Hong Kong in particular.
After concluding, I also answered a few questions from the audience.
I will also be presenting at the HKSI Career Day on this coming 29 September. Details of this event can be seen HERE.