Inner Mongolia Yitai Coal (which is quite a bit of a mouthful) has started investor education for its IPO of up to US$1.5 billion equivalent in Hong Kong. If successful, it would become the first B-share entity to list there.
What are B shares? They are mainland-listed stocks denominated in US or Hong Kong dollars. The idea was initially meant to draw foreign investors in the mainland market. But the experiment failed. Instead, investors now come to Hong Kong to trade China equities. It is a much larger, more liquid platform, which is exactly why Yitai Coal wants to list here.
Indeed, so keen might it be to get a listing on Hong Kong Exchanges & Clearing Limited (HKEx) that it is venturing into the worst IPO market seen in Hong Kong since 2008.
The firm listed in Shanghai in 1997. Authorities in China halted fund-raisings for B-share companies in 2004 as part of an effort to force issuers out and close that market. But despite being lumbered with a lousy listing, Yitai Coal has thrived. It has blossomed into a large and profitable venture.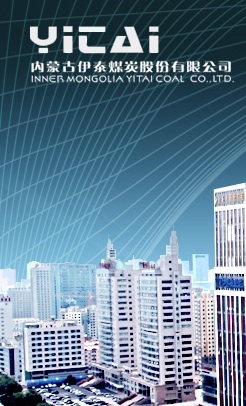 The company has size. Based on its domestic quotation, its market capitalisation is just below US$7.5 billion. Its valuation is also reasonable. The stock trades at a mere 7.8 times projected earnings. The shares also pay a healthy dividend yield of 4.6%.
Yitai Coal mines and sells coal throughout China, but mainly in the north and east. Its revenue grew at a compound rate of 26.9% per annum between 2009 and 2011 and its profits at an even higher pace. The company also has a track record of increased efficiency through mechanisation and technology upgrades.
The IPO has a purpose. Yitai Coal has growth plans that require a lot of cash. For example, it has budgeted for over US$500 million of capital expenditure in 2012. It is also in the middle of a US$1.3 billion acquisition of assets from parent Yitai Group.
Coal still accounts for more than 70% of China's energy needs. Coal prices have steadily increased since their fall in 2008 although are yet to recover to prior levels. This is a cyclical business: the company has estimated that a 10% decrease in the average selling price of its coal products would result in a decrease in revenue of 22.4%.
Yitai Coal should offer investors a large, liquid IPO with a straightforward story and a fair price tag – a welcome change from volatile financial stocks or pricey shares of branded, luxury groups.
Unfortunately, equity market conditions have sharply deteriorated over the last couple of weeks, in particular due to euro-zone worries. About US$2 billion equivalent worth of IPOs were pulled in only the last three days in May in both Hong Kong and Singapore. Thomson Reuters has calculated that new listings totaling US$7.7 billion have been postponed in Asia in the year to date. Last week, Graff Diamonds binned its float, putting the number of cancelled IPOs in the region in 2012 at 46.
With no cornerstone investors announced at this stage, and in spite of its attractive investment case, Yitai Coal will clearly try not to become unlucky deal number 47.
Philippe Espinasse, a former investment banker, is the author of "IPO: A Global Guide" (HKU Press).
[This article was originally published in The South China Morning Post on 4 June 2012 and is reproduced with permission.]